Fast Facts about Buccal Fat Removal

About:
This surgery removes buccal fat pads, which can enhance midface and cheekbone contours, resulting in a slender face.
This is a permanent solution since the buccal fat pad will not grow back.
Safety:
Local anesthesia is given for a solo buccal fat removal procedure (no other procedure involved).
This is a minimally invasive surgery but like all surgeries, does not eliminate common risks like asymmetry, bleeding, hematoma, infection, and others.
Incisions are made during the surgery but are created inside the mouth so no external scars are visible outside.
Cost:
The surgery cost ranges from $2,000 to $5,000.
The overall cost depends on the geographical location, medical facility, surgeon's experience, type of anesthesia, and prescriptions.
Recovery Time:
Antibiotics and pain medication are given for the first recovery week.
Swelling usually lasts for two weeks.
Final results are evident at least 3 months.
Efficacy:
The surgery is extremely effective in improving facial appearance by reducing cheek size and enhancing mid-facial outlines and contours.
What Is Buccal Fat Removal?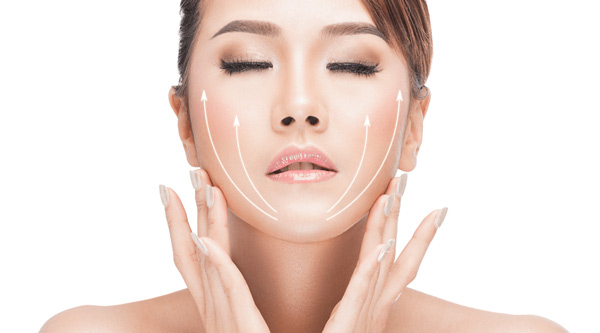 The buccal fat pad is a fat mass of tissue, located between the muscles on each side of the face, situated on the lower portion of the cheek. All of us have buccal fat pads but some have larger ones that tend to make the face rounder or fuller, giving the impression of a "baby face".
According to a study, buccal fat significantly grows between ages 10 to 20 years and declines during the next 30 years.
Also nicknamed "chubby cheeks" and "chipmunk cheeks", many find it cute but those who find it oversized are willing to go under the knife to have it removed through a surgery known as buccal fat removal. This surgery extracts the buccal fat pads, which thins the cheeks, resulting in a slimmer face!
Buccal fat removal can be done as a stand-alone procedure or it could be done simultaneously with procedures like facelift, rhinoplasty, and chin implants.
How Much Does Buccal Fat Removal Cost?
Buccal Fat Removal Cost
On average, this surgery costs around $2,000 to $5,000 but the factors below affect the total price you have to pay:
Facility or clinic
Plastic surgeon professional fees
Anesthesia Fees
Medical Tests before the procedure
After-surgery prescriptions
Buccal Fat Removal Price List
| | |
| --- | --- |
| | |
| | |
| | |
| | |
| Hospital Fees (facility & equipment) | Depends on location/facility |
Who's a Good Candidate for Buccal Fat Removal?
As a rising cosmetic trend, it has attracted a lot of interest from the public. However, some are deemed most suitable for the procedure. Consider the following criteria for a good candidate.
If you have a full and round face
You won't even become a candidate if you don't need it in the first place! If you have full cheeks and dislike its appearance on your face, buccal fat removal is a great option.
Excellent candidates are those aged between 20 to 40 because it is in this age bracket where this is minimal skin sagging. For patients beyond 50 years old, it might not be a good decision since this procedure could backfire and enhance the visible signs of skin aging instead.
Good candidates are those that don't smoke, have a healthy weight, and have a good health condition.
Preparing for Buccal Fat Removal
Though not as risky as other surgeries, buccal fat removal is something not to be complacent about. Before the procedure, submit yourself for medical evaluation and laboratory testing. If you have any questions or concerns about the procedure, raise them to your chosen surgeon.
If you are into smoking, vaping, and excessive drinking, it's highly advised that you stop it immediately. You have to discontinue also the use of herbal supplements, anti-inflammatory drugs, aspirin, and ibuprofen because they can increase bleeding.
Depending on your current condition and the surgeon's advice, you could be prescribed vitamin C and antibiotics before surgery.
Normally, buccal fat removal is performed using local anesthesia but if general anesthesia is used, make sure that you have someone to accompany you safely from surgery.
What's the Procedure Like?

Before the Procedure
It's essential to discuss with your surgeon on your goals and expectations for this procedure. Submit yourself for initial assessment and disclose any medications and drugs you are currently taking.
Be honest if you have a history of allergies. All of these will be taken into account by the surgeon to determine the risk and appropriate recovery program.
During the Procedure
For a lone buccal fat removal, you will be given local anesthesia, but if there is another surgery involved, you could be put under general anesthesia.
The surgeon then makes an incision inside your cheeks through the mouth to locate the buccal fat pads manually. Once found, these glob-like fats are cut out of your face and the wound is sealed using dissolvable stitches. The whole procedure only takes about 30 to 45 minutes to finish.
After the Procedure
You can immediately resume light to normal activities the following day, and make sure to avoid strenuous activities. You'll be provided with a mouthwash to prevent infection and will be instructed to have a liquid diet for at least a week. The swelling and scarring can disappear in two weeks.
The Risks and Rewards
One study showed that when removing the buccal fat pads, there is a 26.3% chance of injuring the buccal branch of the facial nerve.
(Source: https://www.ncbi.nlm.nih.gov/pmc/articles/ )
Buccal fat removal is generally a safe procedure but like other surgeries, it has its share of risks. Possible risks are infection, lockjaw, hematoma, facial, excessive bleeding, and others.
An experiment conducted on 71 patients showed that only a meager 8.45% had minor complications.
Most of the patients who entered into this surgery are satisfied, but only time will tell how they will look in the future. After all, this is still a form of plastic surgery!
For the moment, happy clients experienced an increase in self-esteem and are more confident in the way they look.
Is Buccal Fat Removal Permanent? How Long Does It Last?
When fat is removed from any part of the body, it doesn't grow back. The same thing applies to buccal fat pads. The effect of buccal fat removal is permanent, considering that the removed fat does not regenerate anymore.
This surgery is long-lasting! However, if there is a small portion of buccal fat remaining, then there is a slight possibility it will grow back through fatty weight gain.
Is It Covered By Insurance?
For any surgery to be covered by insurance, you need a compelling justification or medical necessity for why the surgery needs to take place. In short, health insurance companies will not cover purely cosmetic surgeries since the intention is solely to improve physical appearance only.
Buccal fat removal is a purely cosmetic procedure so unfortunately, it isn't covered by health insurance.
Are There Ways To Reduce Cost?
Honestly, you can still manage to put the butt fat removal cost at a minimum by exploring cheaper options on the cost components. However, see to it that quality will not be compromised as it will defeat the purpose of having this surgery, which is to improve your facial appearance.
You can check the locations and medical facilities that offer cheaper rates. Also, you can inquire about the surgeons' professional fees and choose one with a lesser expensive fee, and that the surgeon is at least board-certified with a decent experience.
How Can I Find a Board-Certified Plastic Surgeon?
While many people perceive this as a casual surgery, it's important to choose a qualified and experienced plastic surgeon. You can find them easily by visiting the website of the American Society of Plastic Surgeons. Surgeons certified by the board means that they received appropriate education and training based on accepted professional standards.
Questions to Ask at Your Initial Consultation
During the consultation, ask as much as you need to clarify your doubts and hesitations. You can try to ask the following questions:
Have you received formal training for plastic surgery, particularly buccal fat removal?
How many times and years have you performed this procedure?
Can you show me photos of your previous patients?
What are the things I need to prepare before surgery?
Where will you perform my surgery and how do you do it?
Are there possible complications to this surgery?
How long is the recovery period?
Key Takeaways
In a nutshell, buccal fat removal is a surgery that removes your buccal fat pads, resulting in a slenderer face. If you are in good health condition and have a rounder face, then you are a great candidate.
The procedure is generally safe but still has possible complications like any other surgery. To achieve greater results, it's best to choose a board-certified plastic surgeon who has extensive experience in this surgery.
After surgery, do your part to comply with the after-care instructions and live a healthy lifestyle.