At a Glance:
Sono Bello Lift is a procedure that focuses on reducing wrinkles and signs of aging for men and women alike.
 Sono Bello is the largest cosmetic surgery group practice with 59 locations in the United States.
 Its two trademark cosmetic procedures: the Sono Bello Lift and the Sono Bello TriSculpt.
For people who are already seeing the effect of Father Time, one of the most effective and safest solutions is by undergoing facelifts. One of the more popular options available is via Sono Bello Lift. But what is it and how much does Sono Bello Lift cost? That is what we will find out today.
What is Sono Bello Lift?
Sono Bello is a cosmetic procedure that has steadily built up its reputation since its inception in 2008 by Dr. Tom Garrison. Basically, Sono Bello is a company that offers services in cosmetics that utilize non-invasive procedures.
They also offer advanced body contouring procedures utilizing micro-lasers to reduce fat from various parts of the body similar to that offered by another well-known body sculpting company, Athenix Body. Body contouring costs by Sono Bello is also quite expensive and will be divided per area.
Sono Bello Lift Procedure
As for the procedure itself, it incorporates laser-assisted liposuction and facial skin rejuvenation techniques that will not require the client to go through the standard surgical procedure of going under the knife. This is a reprieve for those who prefer to undergo such operations without the need to use invasive surgical procedures.
How Does Sono Bello Work?
Sono Bello is primarily known for its two trademark cosmetic procedures: the Sono Bello Lift and the Sono Bello TriSculpt.
For the TriSculpt procedure, it comes in two methods:
Micro-laser assisted liposuction – The micro-laser assisted method is mostly used on smaller parts of the body that require more finesse and accuracy. The chin and upper arms are the most common body areas that benefit greatly from this method.
Power-assisted liposuction – The power-assisted method, on the other hand, utilizes suctioning devices and microcannulas to get rid of fat around larger parts of the body. It is often used around the abdomen area wherein large portions of body fat are stored.
Sono Bello Lift Prices
Sono Bello clinics can be found all around the United States. If you are interested in using their services then it is important you are aware of the cost for the Sono Bello Lift as well as other rejuvenating procedures they offer. Sono Bello Lift prices will vary greatly depending on what you require so don't be afraid to ask any questions towards the staff and doctor.
Cosmetic procedures, especially ones that utilize special methods, are quite expensive. The Sono Bello Lift costs around $2,995. The procedure is fully customizable to what the client wants which means prices will vary and can exceed what is stated earlier. For more information on body contouring treatments, check out Sono Bello Cost.
Sono Bello Lift is also a trademark cosmetic procedure which means you can only get them done at official clinics. This is actually a good thing as you are guaranteed that the doctors who will do the said operation are licensed and trained for such cosmetic procedures.
Remember, when it comes to cosmetic procedures such as face-lifts, it is best to go to a trusted plastic surgeon. This will eliminate any health risks that you can acquire from malpractice and/or infections. It is best to spend that extra dollar to guarantee that the procedure will be conducted in a safe manner by a professional.
Sono Bello Facelift Prices:
Sono Bello Neck Lift Cost – $2,995
Sono Bello Neck Chin Lift Cost – $2,995
Trisculpt Micro-Laser Liposuction – $1,395 per area of the body
Venus Freeze Procedure Price:
$2,500 (Price may vary after consultation.)
Venus Legacy Procedure Price:
Front and Back of Thighs – $3,000
Back of Thighs/Buttocks – $5,400
Front and Back of Thighs/Buttocks – $8,400
Sono Bello Lift Prices List
Here is a price list of treatments and an estimate of Sono Bello Lift costs for various areas.
Fortunately, you don't need to pay in cash as Sono Bello does offer flexible payment options. Payment policies offered by Sono Bello include the following:
0% interest if paid in full within 6 months.
0% interest if paid within a year.
16.90% APR with a fixed monthly payment.
Why Go With Sono Bello?
Advantages
Choosing Sono Bello also nets you a couple of advantages compared to other cosmetic companies.
Sono Bello employs over 125 certified surgeons and experts in the field of body contouring and rejuvenation.
Sono Bello is also currently available in over 50 locations in the United States with many more branches planned in the future. Accessibility is one of the main benefits that Sono Bello offers.
This combination of experience and skill manages to deliver results that leave clients with a natural looking youthful glow and a nicely contoured body.
Sono Bello also offers a free consultation for those who are interested in using their services.
This method of skin rejuvenation is actually a widely accepted method and is now being adopted by various cosmetic companies as well.
Services
Sono Bello is a cosmetic and body contouring company that offers the following services:
The TriSculpt Laser Liposuction – As the name implies, this liposuction procedure utilizes laser technology, micro-laser technology to be precise. If you are aware of the Smart Lipo and the Vaser Lipo procedure then Sono Bello offers a pretty similar operation. Sono Bello's main selling point here is that this body contouring method requires minimum invasive surgical techniques. Clients will also be 100% awake during the operation as Sono Bello uses localized anesthesia. This procedure is best utilized for body contouring, specifically the larger parts of the body such as the stomach, waist, legs, and arms. This procedure also incorporates microcannula with a low-power laser for removing fat around smaller areas that require more accuracy. This method also helps promote collagen production around the skin making this an efficient procedure for the face as well.
Venus Freeze Procedure – The Venus Freeze is a procedure that utilizes a non-surgical method designed to remove cellulite. It accomplishes this with the help of magnetic pulses and radiofrequency. Clients describe the operation as a mild warm massage on their skin that actually feels quite relaxing.
Excess Skin Removal – Utilizing the TriSculpt E/X procedure, Sono Bello is able to remove excess flaps of skin after the procedure while leaving barely noticeable marks.
Final Thoughts
While Sono Bello might have a visible presence, their track record is rather shaky. Sure, you can easily find positive reviews from satisfied customers but you will also see a lot of complaints as well. Keep in mind to always take the professionalism and skill of services like this into account. Honestly, I would highly recommend you broaden your options when it comes to cosmetic issues.
There are dozens of other well-respected clinics out there. So, don't narrow down your choice to only a handful. Overall, Sono Bello appears to have all the tools needed to offer quality results, alas, it seems that they still need some time to work out the kinks in their services.
---
FAQs
Minimal Pain During Operation
What truly separates this procedure from other cosmetic facelift and liposuction methods is its promise of reducing the pain as well as swelling during and after the procedure.
Sono Bello also ensures that the recovery period will be significantly shortened as well. In fact, most clients who underwent Sono Bello Lift procedures were completely healed in a matter of days.
Sono Bello Lift uses local anesthesia and micro-lasers to perform the rejuvenation. It will then go through to reduce signs of aging that are commonly found around the eyes, cheeks, brows, and neck area.
How is the Sono Bello Lift Performed?
This advanced cosmetic procedure is developed in order to contour the body and face in a non-invasive process. The Sono Bello Lift can be categorized as an ambulatory technique which requires significantly less time for the skin/face to recover. It targets the wrinkles and laugh lines around the patient's face.
Does it Work?
Sono Bello procedures are similar to other medical operations. Even if you utilize the most advanced medical technology, this is still not a solid guarantee that you will see results.
The best way to increase its effectiveness is to have a thorough consultation with your physician and the doctor who will perform the procedure.
The general feedback for Sono Bello's services is mixed to positive at the moment. A good indication of the company's success ratio. However, it is important to look carefully at the negative feedbacks as these can answer specific questions that you might have before signing up for Sono Bello's services.
How Long Does a Sono Bello Lift Last?
Sono Bello Lift will require a degree of maintenance. A minimum of 4 times a year is recommended in order to maintain the rejuvenating benefits of this cosmetic operation. Of course, it will be up to you and the cosmetic surgeon to figure out the best plan going forward. Some require the minimum 4 times a year while others might need to undergo the procedure more regularly.
Risk of Side Effects
While Sono Bello procedures are designed to be among the safest, the risk of side effects is still present. Some of the known side effects certain clients reported include the following:
Throbbing sensation around the treatment area.
Swelling, bruising, and soreness. This depends on the client's skin sensitivity.
Stinging and pain around the treatment area after the procedure.
Paradoxical adipose hyperplasia. – This is a rare side effect that develops after Cryolipolysis. This side effect causes the treated part to expand rather than retract, the complete opposite of your goal. While not common, this is something that you should be aware of before using Cryocosmetic procedures.
Sono Bello Complaints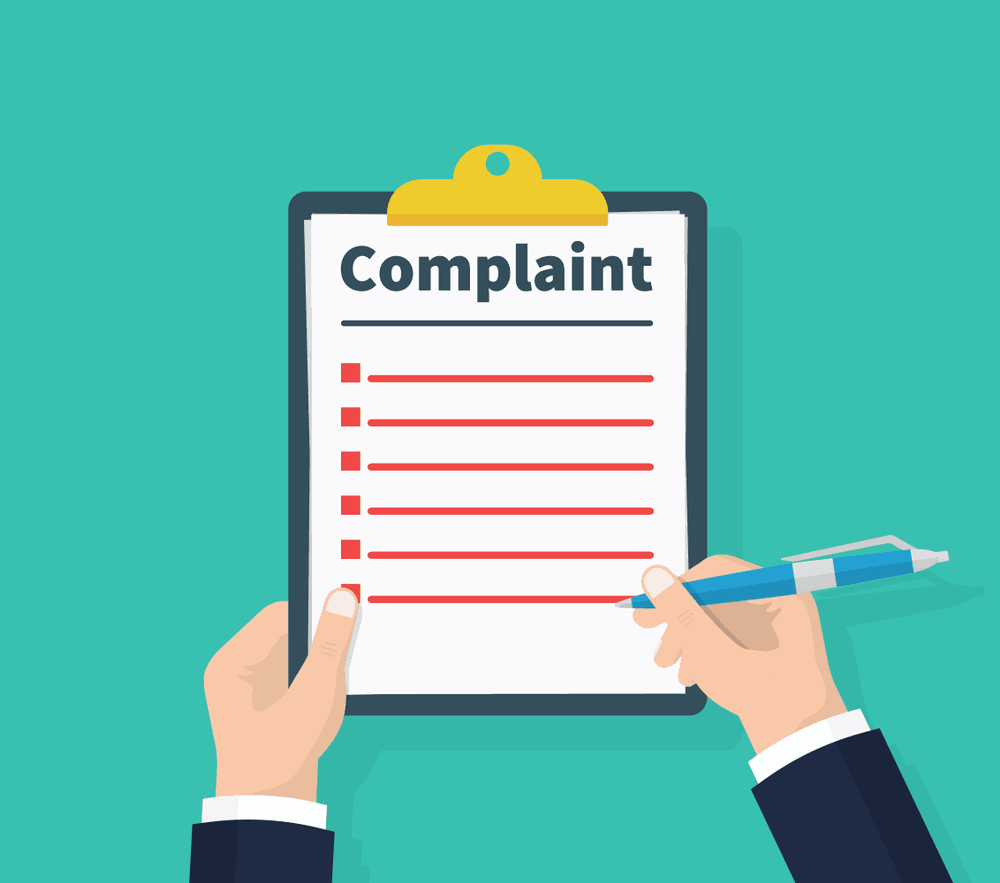 Of course, not everything smells of roses when it comes to any services as there will be complaints. Complaints that we will be going through in this section.
Bad Communication Between Sales Rep and Clinic Staff
As we pointed out earlier, Sono Bello comes with several benefits to their clients due largely in part to their highly advanced techniques. Now, we will be taking a look at some of the criticisms that clients have had with their services. We will be covering a wide range of grievances here
The biggest issue some clients encountered when using Sono Bello revolves around their rather unclear payment details. You really need to scrutinize every detail when speaking with a sales representative. Lift by Sono Bello cost is relatively expensive and each area of the body or face will add to the total fee. Personally, I recommend you go straight to the clinic and cut the middle man to learn the precise fee you will have.
While not all sales rep is like this, certain clients have complained about how the reps they talked to were pretty unclear and vague with the actual fee. The sales rep will give you a more enticing (i.e. lower fee) but once you get to the clinic some clients claimed that the fee, they were given more than doubled. This can feel like a bait and switch tactic which is something customers will not be fond of, to say the least.
Little to No Progress
This is quite possibly the most egregious complaint you can come across and something that will give you pause. Some clients have criticized that there were almost little to no difference made after the procedure.
This can be pointed to different people reacting differently to the procedure. Still, this does not exactly boost your confidence in trying out this expensive procedure, doesn't it?
Sono Bello Lift Reviews
Scouring the internet about Sono Bello will lead you to several review sites such as HighYa and Sitejabber. Browsing through the review section can give you an idea about Sono Bello's quality of services.
They currently have a largely positive review score on both sites. Most of the acclaims Sono Bello received focused mostly on their top-quality services and professional staff. Results after operation were largely successful as stated by dozens of satisfied clients.
As for the negative marks, Sono Bello appears to have some issues when it comes to communication between their sales rep and the clients. It appears that information is not effectively delivered between the two parties leading to a couple of easily avoidable misunderstandings.
Overall, Sono Bello has a solid reputation amongst its clients and is highly recommended by most reviewers.