At a Glance:
i-Lipo is a non-invasive fat removal procedure that uses laser diodes to shrink fat cells and give the body contouring and slimming effect.
A full treatment usually consists of eight sessions done in four weeks for two times a week. i-Lipo laser reviews state how this treatment is affordable, not painful, and quick.
The cost for i-Lipo is usually charged per session, depending on the kind of i-Lipo treatment you'll receive. It usually costs about $300 per session for an 8-session treatment.
One of the biggest challenges in getting into shape is getting rid of fat pockets that don't seem to go away. Due to modern advancements in cosmetics and technology, procedures that need surgery decades ago are doable using non-invasive technology. One of the best non-invasive liposuction options right now is i-Lipo. Read on to find out more about this treatment.
What Is i-Lipo?
i-Lipo is a fat removal procedure that uses external lasers to shrink the fats without undergoing surgery. It targets the fat cells under the skin and shrinks them for natural elimination later on. A typical session for each i-Lipo treatment usually lasts under an hour and is a painless experience for patients. It can also be used as a supporting treatment for fats that are not removed from a previous liposuction treatment or gained weight after liposuction.
i-Lipo Treatments: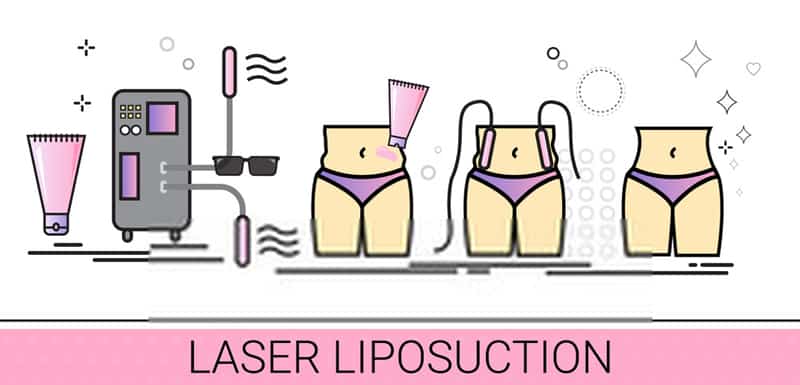 There are different kinds of i-Lipo treatments available for different cases. Each patient case needs a different laser energy level to shrink the fat cells. Each type of i-Lipo caters to different kinds of fat and uses variations of energy, depending on what body part is being treated.
What Is i-Lipo Laser Treatment?
i-Lipo is a treatment that uses low-level laser diodes to burn fat underneath the skin. These laser diodes are strapped in the patient's body for less than an hour. With the help of the diodes, the triglycerides in the fat cells are broken down.
What is i-Lipo Ultra?
The i-Lipo Ultra is pretty much the same treatment as the regular i-Lipo session. However, Ultra uses suction hand-piece, which tightens the skin and smoothing out cellulite formations.
What is i-Lipo Xcell?
You can call this the best version of the i-Lipo treatment. It uses four technologies (laser diode, IR Vacuum, radiofrequency, and fat analysis) for an effective body contouring.
i-Lipo Sessions: How Many are Needed?
Each part under treatment needs at least eight sessions. One session takes only under an hour. Patients should receive two treatments per week, with only one part treated per session. Take note that you might need to take a workout after each appointment.
i-Lipo For Cellulite:
Cellulite reduction is still an option for people who like to take i-Lipo treatment. However, the cellulite reduction feature can only be found on i-Lipo Ultra and not in the base treatment.
How Much Does i-Lipo Cost?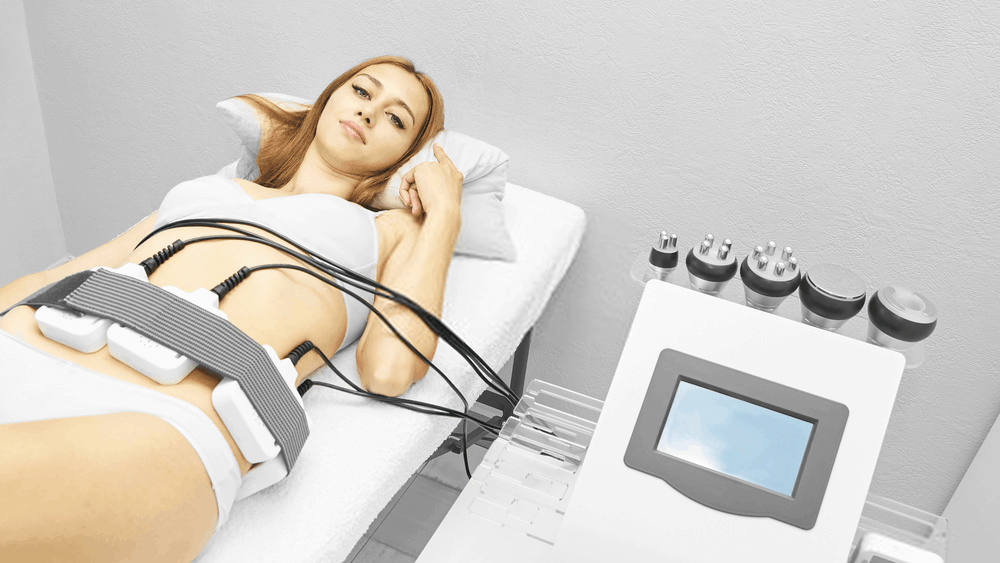 The cost of i-Lipo is usually charged by the number of sessions. Depending on your treatment, the cost would be more expensive. Each client has different needs, so most clinics prefer if the patient will go to their location and have a checkup before quoting a price.
Average Cost Of i-Lipo Treatment:
A package of 8 regular i-Lipo sessions is usually between $1,200 to $1,500. This price is only received if you get the discounted package and not one regular session. Regular ones can usually cost $300 per session if you don't opt for a package of 8.
i-Lipo Cost Per Treatment:
When you opt for a regular treatment package, the price is usually between $1,200 to $1,500. However, a package with cellulite reduction can cost $2,500 per 8 sessions. The skin tightening package usually costs about $1,900.
i-Lipo Cost Per Session:
Each treatment price depends on the treatment being done. For example, a regular i-Lipo session costs $300 while Ultra can bill you up to $500 per session. Xcell would be around $400 or more per session. It is recommended to get the full package for the savings that the customer can get.
i-Lipo Cost Per Area:
You can't have i-Lipo treatment for multiple areas all at once. Before moving to another area, the patient would need to complete the eight sessions per area. And like other treatments, the bigger and wider the area to be treated, the more expensive the i-Lipo costs would be.
Abdomen – The abdomen is the easiest and most accessible part for diodes and costs $300 per treatment.
Upper Abdomen – $150 – $200 per treatment, half of the full abdomen treatment.
Lower Abdomen – $150 – $200 per treatment, half of the full abdomen treatment.
Flanks – Also called as latus, the flank costs $300 per treatment.
Arms – i-Lipo costs $300 for both arms.
Things – $600 is for both thighs ($300 for each side). It can be more if the area needs more work.
Inner Thighs – It depends on how many areas would be covered. One side could be counted as a full treatment.
Outer Thighs – This could also be applied to outer thighs. One side could be counted as a full treatment.
Buttocks – Buttocks can cost $300 per treatment.
i-Lipo Prices List Per Area
Here is the estimated price list for i-Lipo, i-Lipo Ultra, and i-Lipo Xcell. Take note that prices may vary depending on parts being treated and based on the pricing of each clinic or practitioner.
Prices vary from service provider to service provider, as well as the location of the clinic.
Does i-Lipo Work?
According to the results from some of the patients, i-Lipo can reduce 30% of the fat in one area for just one treatment. It's also an FDA-approved machine, making it both safe and effective to consumers. The company has been at the forefront of the laser industry for 25 years. Unlike tummy tuck and other traditional means, i-Lipo doesn't have liposuction recovery. The no recovery factor is one makes this treatment worth it, according to a lot of i-Lipo treatments review.
How Does i-Lipo Work?
Low-level lasers are the key to i-Lipo's operation. When fired to the fat cells under the skin, it triggers a chemical signal that breaks down the triglycerides to glycerol and fatty acids, causing the cells to shrink. These released byproducts will then be used as an energy source by the body. Other Laser Liposuction or Micro Laser Liposuction such as Lipo-Light, Vevazz, Vaser Shape, and LipoLaser beams a laser from a probe instead of using diodes.
i-Lipo Results: What to Expect?
Results vary from person to person and from the body part being treated. For example, the reduction of fat size is more apparent in the abdomen than on arms. But the general rule is that the more sessions made, the more apparent the result is.
i-Lipo Results After 1 Treatment:
In just one treatment, patients should expect a 30% reduction in parts that are easier to treat. Most patients see a change after their first i-Lipo session. Observe for any appearance of side effects that can happen if you're a first time recipient of this treatment.
i-Lipo Results After 4 Treatments:
More changes in appearance are observed after the fourth session. By this time, the patient is halfway done his or her treatment. The change between the first and the fourth treatment is immediately visible.
i-Lipo Results After 8 Treatments:
This state is where massive changes in the appearance (compared to the first part) takes place. After the whole treatment was finished, the patient is expected to lost inches of fat deposits for eight weeks. You can now fit in clothes that are smaller than your size before.
i-Lipo Reviews:
Sites like RealSelf and Google reviews deem i-Lipo as a worthy thing to consider. The treatment was even featured in the Dr. Oz show. Here are the reasons why patients love i-Lipo and why they considered it "worth it".
i-Lipo Reviews on the Dr. Oz
Did you know that i-Lipo was featured on the Dr. Oz show by Discovery Chanel? Dr. Leonard Grossman from New York City introduced laser liposuction to the audience. Breaking the triglycerides and transforming them into energy is one of the best scientific breakthroughs in the cosmetic industry.
i-Lipo Real Reviews
As of this writing, i-Lipo reviews from review sites like RealSelf shows that 50% of patients say it is "worth it". There are over 349 doctors and clinics that offer this service. Most of the reviewers received the treatment for abdomen, stomach fat and back fat and most patients completes the 8-session mark required for this treatment.
A 36-year old mom finished treatment for stomach fat and back fat. She stated how pleased she was because the treatment doesn't require downtime, has no pain, and has no issues at all. It was also quick and has a very obvious change in her appearance.
One other i-Lipo review is from a 33-year old lady from Cape Town who received the treatment before her wedding day. Although it made her dressmaker annoyed (because of frequent dress readjustment), it was all worth it on her special day. The reviewer also loved the fact that it is cheaper compared to the other treatments available in the market.
i-Lipo Near Me: Locations & How To Find A Provider
i-Lipo clinics are scattered around the country. You will likely find a clinic that offers this treatment near you. Here are some great clinic examples depending on the area.
i-Lipo Johnson City TN (Clinic)
You can find a great clinic called the I-Lipo Center at 217 Springbrook Drive Suite 1 at Johnston City. There is also a secondary location at 935 S Wilcox Dr # 115. Contact them using the telephone number 423-434-2080.
i-Lipo NYC
Elite Body Sculpture is a clinic with 4.6 stars review on Google. It offers i-Lipo services and can be found on 4 W 58tth St Floor 11, New York. Reach them out by dialing 212-355-7980.
i-Lipo Chicago
For Chicago patients, you can check out Nuovo Aesthetics and Smart Lipo, which is located at 2037 S Indiana Ave, Chicago. It opens up at 9 AM every business day and can be contacted at 312-496-3069.
i-Lipo Hinsdale
i-Lipo treatment is available at Alexandrina S. Saulis, M.D. clinic, which is located at 120 E Ogden Ave #204 in Hinsdale. You can schedule an appointment via 630-920-9404.
i-Lipo Atlanta
One of the best clinic options right now is the Bubolo Medical found at 3889 Cobb Pkwy NW, Acworth. This clinic offers a variety of services, including different i-Lipo types. You can contact them at 770-975-1299.
Other Body Contouring Treatments to Consider
If i-Lipo doesn't suit your budget or needs, you might have to consider other treatments. There are other body-contouring options such as VelaShape, Vanquish Fat Removal, Liposonix, SculpSure, Smartlipo, UltraShape, and Sonobello Laser Lipo. For double chin removal, you might have to get another option like Kybella.
The Bottom Line
i-Lipo laser treatments can jumpstart your way to living fit and healthier. It is also a great substitute for traditional liposuction if you don't want to have surgery just to remove pocket fat or cellulite. Call the nearest i-Lipo treatment center near you and book for a consultation.
---
FAQs: (Frequently Asked Questions)
Is i-Lipo Safe?
The machines are approved by the FDA as a fat-reduction device. It doesn't leave any sagging of skin. In fact, it was noticed how i-Lipo can tighten up the skin to make it stronger and more aesthetically appealing. You don't have to worry about the downtime and aftercare procedures. In fact, you can start exercising as soon as treatment is finished. Each treatment will only feel "warm" as the laser diode used is low-powered. However, a patient can't have this treatment if under these conditions:
Pregnancy
Epilepsy
Patients under 16 years old
Hypertension
Pacemakers
Cancer
Radiation therapy
HIV
Kidney and Liver disorders
What Are Possible Side Effects of i-Lipo?
When done by a licensed physician, i-Lipo should have no pain, no downtime, and no possible side effects. It is designed as a painless procedure for people who don't want to be under the scalpel to get rid of the fat. Most patients don't feel any side effects after the treatment. However, there are rare cases where the skin is very sensitive. Some develop discoloration, itchiness, numbness, or irritability in the skin after a treatment. These i-Lipo side effects should be gone after a couple days or less. If not, consult your physician to know the best remedy in your case.
i-Lipo Machines For Sale & Where Can I Buy An i-Lipo Machine?
Do you want to be an i-Lipo service provider? You might need to have a material amount of funds to add this service to your clinic.
Cost of i-Lipo Machine:
You can find i-Lipo machines from $500 up to $1,500. Take note that prices can change from the time of this writing, Check out some examples of i-Lipo machines for sale below.
i-Lipo Machines For Sale
For light body contouring treatment, this shaping and the slimming machine can be bought for only $350 on Amazon. It can smoothen out fatigued skin and remove cellulite. However, for the business Chromogenex i-Lipo apparatus, you need to get at least $500 to $1,500. One such example of an i-Lipo machine for sale is this, which costs a minimum of $500. It has a power of 160mw/diode with 10 diode pads included. For a portable option, this $1,000 version has ten treatment probe and 82 diode lasers for usage.