At a Glance:
Zerona is a non-invasive body contouring option for people who want to shave off persistent fats in their bodies. 
A complete Zerona treatment is usually made out of six sessions and costs $1,500 to $3,000. 
Most patients are satisfied with the quick treatment and result appearance.
What Is Zerona?
Zerona is a non-surgical body contouring treatment that uses lasers to burn down body fats. It is a non-surgical body contouring treatment offered by a lot of clinics all around the world. The treatment has been approved by the Food and Drug Administration since 2010 and has served thousands of satisfied customers ever since. The treatment is sometimes recommended for liposuction and tummy tuck alternatives. It is also used as an alternative for double chin removal treatments such as Kybella.
Zerona Treatment: Laser Lipo & Body Contouring
What Is Zerona Treatment?
Manufactured by Erchonia Medical Inc., the Zerona laser device is used to shrink fat cells and flush them out of the system. It is intended to get rid of the fat pockets without undergoing surgery. Considered as a liposuction alternative, take note that Zerona does not treat obesity. It is a safe procedure and doesn't require any after-care procedures. Most clinics offer this body-sculpting procedure to get rid of excess fat after traditional liposuction or for postpartum pregnancy.
Zerona Laser Treatment For Fat Loss
The treatment is quite straightforward and painless. All you have to do is to lay in a medical chair and wait until the Zerona Laser treatment is over. While waiting, lasers are being beamed into the areas that you desire to be treated. There are other laser-based products such as SculpSure, VelaShape, and Sono Bello's TriSculpt procedure.
Depending on the treatment, one session can take up to 20 – 40 minutes. Each session needs to be scheduled 48 to 72 hours after one session to avoid fat reabsorption. This means that you can finish a whole treatment in more or less than two weeks, depending on your package.
How Long Does Zerona Treatment Take?
One complete treatment of Zerona usually takes six sessions per body part. Some clinics offer nine sessions for parts that are harder to reach or to harder to treat. At maximum, Zerona treatments can take 12 sessions, depending on the desired result and the body part involved. Results can be seen in just weeks after the treatment.
Does Zerona Work?
Zerona has been FDA-approved since 2010, which means that its safe for consumers. In addition, Christopher Inglefield of the London Bridge Plastic Surgery has the right energy and intensity to kickstart the body process involved in shrinking fat cells. Zerona works by stimulating the metabolism of the body. The laser triggers fat cells stored in the body to be metabolized and to be released via natural way outside of the body.
Watch the video below to find out more about the Science behind this tech.
How Much Does Zerona Cost?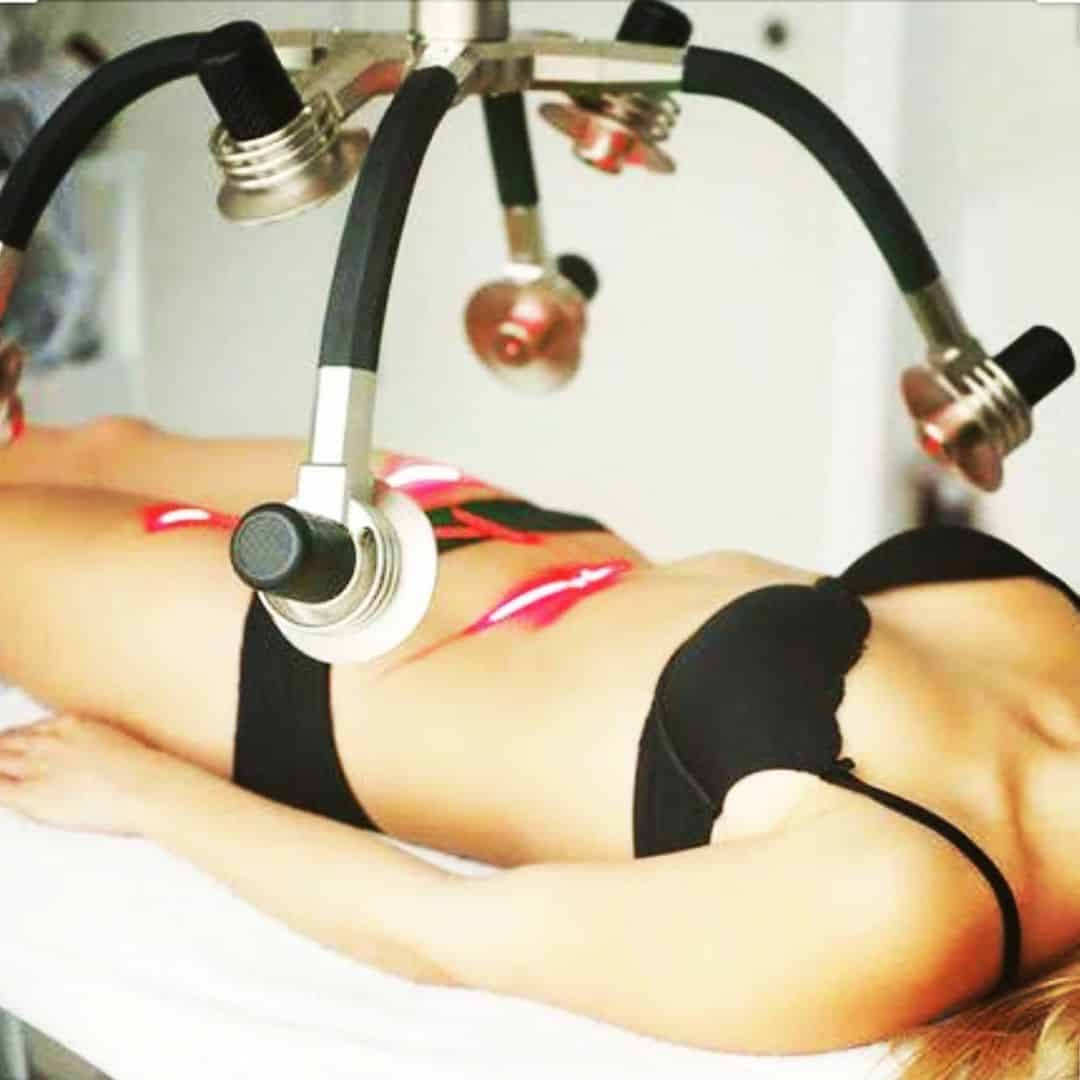 Average Cost Of Zerona Treatment:
An average full treatment of Zerona can cost up to $1,500. Depending on the number of the parts being treated, this $1,500 average figure can balloon up to even more. Patients can get a discounted price by buying a package. It is also more beneficial since the treatment needs to be repeated within a certain amount of hours.
Zerona Laser Treatments Cost:
Most clinics offer a packaged option for Zerona laser cost. Packages usually start at a minimum of six sessions for $1,500. A nine-session treatment is usually offered at $2,000. And lastly, the 12-session treatment costs $2,500. Getting a package is better than taking one session at a time because of the discount.
Zerona Cost Per Treatment / Session:
Anyone can get a session for $250 per body part on average. When you want to get multiple treatments, expect to pay more than $250 even during one session. Still, the cost of the treatment each session will depend on your service provider and the results that you want to achieve.
Zerona Cost For Per Area:
Depending on the area to be treated, the cost of getting Zerona treatment can start at $100 to $250 or more in each session. A lot of clinics offer packaged discounts for complete treatments.
Abdomen – $250 per session, $1,500 for complete treatment.
Upper Abdomen – $125 per session, $750 for six treatments.
Lower Abdomen – $125 per session, $750 for six treatments.
Stomach – $250 per session, $1,500 for complete treatment.
Flanks – $100 for a small part.
Arms – $100 for both arms.
Thighs – $250 for both thighs.
Inner Thighs – $125 per session.
Outer Thighs -$125 per session.
Waist – $250 per session.
Buttocks – $100 per session.
Back Fat – $250 per session.
Chin – $100 per session.
Double Chin – $100 session.
Zerona Prices List For Per Area:
Here are some of the prices of Zerona treatment based on the area involved. Take note that the price can be higher or lower depending on the area or the provider.
Note: Prices largely depends on the provider, location, and the number of parts to be treated.
Does Zerona Have Specials or Coupons?
Zerona is not responsible for giving specials such as discounts and coupons. Contact a service provider near you to know more about their discounts or package sales.
Zerona Laser Treatment Results: What To Expect?
The result of each treatment is not noticeable right away. Patients should be able to get noticeable results in the middle or after their treatments. Each result varies from person to person. Some patients have more success in the operation while some had a more humble result.
Zerona Results After 6 Treatments:
According to a study, Zerona treatments usually bring a collective weight loss of 5.4 inches after six treatments. The biggest losers are usually the waist, the upper abdomen area, and then the hips, with more than an inch of decrease after two weeks. Thighs and other parts of the body usually decreased less than an inch in circumference. Zerona is also used for weight gain after liposuction.
How Long Do the Zerona Results Last?
Zerona is not a permanent fix and is not a long-lasting treatment either. On average, the result can last for at least 6 months to one year. Theoretically, a patient can have a continuous treatment after the result is over. However, this is not a wise thing to do due to the treatment cost.
How To Maximize Zerona Results?
Physicians and professionals suggest maintaining a healthy diet and an active lifestyle to keep the Zerona result for a longer time. It is not supposed to be a continuous treatment, but it can jumpstart your way into a more active and healthy lifestyle. Take note that Zerona is only intended to assist the patient in slimming goals.
Is Zerona Laser Lipo Safe?
Side Effects of Zerona:
One of the most noticeable effects of Zerona laser treatment is the change in the patient's stool. The change happens during the first week and is caused by the additional fat content that is being disposed of. Patients who have smoking, diabetes, or pregnancy history might receive unintended side effects or might require more treatment.
Potential Risks and Complications:
Since Zerona is a non-invasive treatment, risks and complications are reduced significantly. One of the biggest risks in this treatment is the fact that liquefied fat will come out of the body or be reabsorbed instead. Besides, this treatment can cause possible complications for people who are pregnant or those who have a pacemaker.
Benefits of Zerona:
Cheaper – Compared to other options in the market right now, Zerona's price tag is still one of the cheapest in the industry.
Safer And Non-Invasive – The non-invasive nature of the procedure makes the success rate higher and the result better.
No Down Time – Patients can take the treatment and go on with the rest of their day afterward. No recovery time needed.
Effective For Persistent Fats – It is an FDA-approved treatment recommended by a lot of physicians and experts all around the country.
Zerona Reviews
Feedbacks for Zerona has been majorly positive. People are giving them 5 out of 5 ratings from MyZerona.com. Another review site, RealSelf.com, gave a rating of five out of five stars for the Zerona treatment. As of now, there are almost 500 and clinics that offer the service. It is also one of the most comfortable body contouring treatments out there.
Zerona Laser Treatment Reviews
People who tried the treatment loves the fact that Zerona laser treatment is as comfortable as relaxing during your break. The laser does not bring discomfort during the treatment, You can read a book or even take a nap while your treatment is running. Just don't forget to wear eye protection which is already provided by the clinics.
Almost everyone can try and get the benefits of using Zerona. Ideally, adults with the right BMI measurement are the ideal patients. However, even those who are 50 years old and above can still get great results to form the treatment itself. A 55-year-old patient was able to do more after the Zerona treatment and maintaining a healthy diet.
Another reason why a lot of patients walk out of the clinics satisfied is due to its painless nature. It doesn't use chemicals and other gimmicks. The process is all-natural, as the laser triggers faster metabolism to burn out the fats.
Zerona Near Me
The Zerona treatment is currently available in different countries all around the world. It is offered in the USA, Canada, Iraq, Qatar, South Africa, and Australia. Some countries such as Malaysia, Kazakhstan, and Guam also offer this treatment via professionals and clinics.
Finding a provider is quick and easy. All you need to do is to go here, set the country, and enter your zip code. You can widen the scope of the search for up to 100 miles. The contacts and direction to go to a designated clinic are also provided, making the process easier and quicker.
If you need further assistance, you can contact Zerona at 877-699-3766. You can also send them your inquiries via sending your mail at 650 Atlantis Road, Melbourne, FL 32904. The company is also accepting contact forms on their official website, MyZerona.com.
Zerona Laser Machine Cost & Where To Buy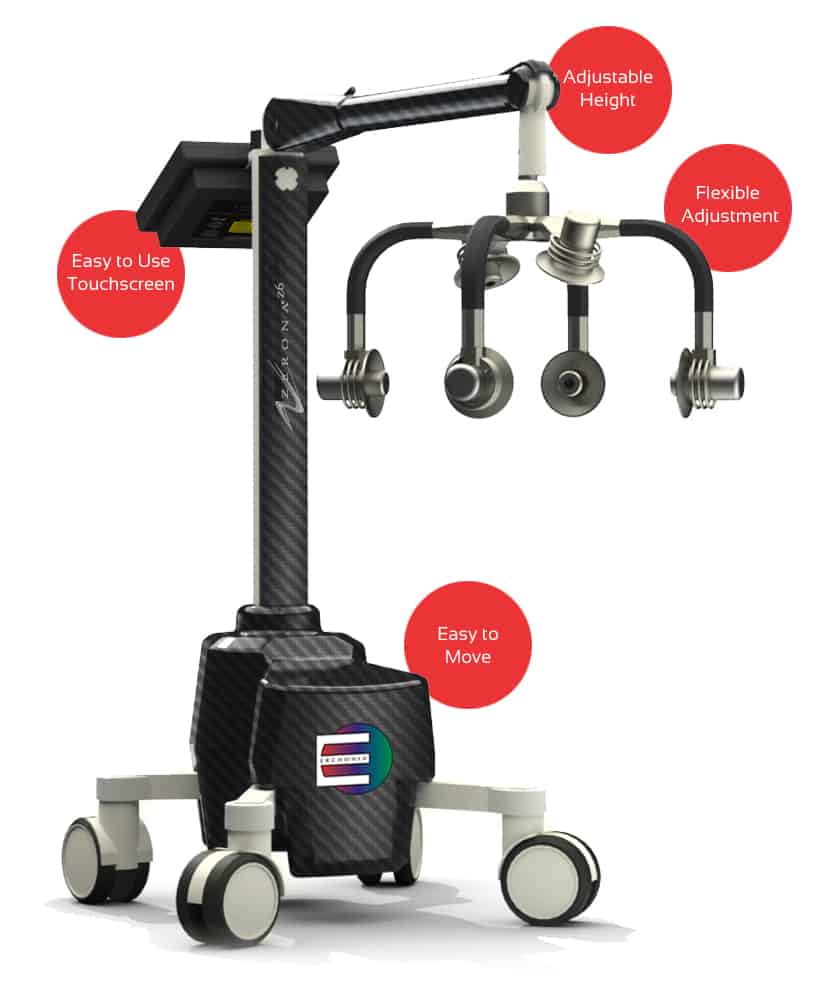 Cost Of Zerona Laser Machine
What if you want to become a Zerona service provider? The Zerona Cosmetic Laser machine can be a very expensive but very valuable investment if you're a clinic owner. You can get one for at least $20,000, which can be negotiable. Always request a quote to get more financing options.
Zerona Machine For Sale
You can find a lot of options for used Zerona laser for sale, which is significantly cheaper than newer ones. A lot of manufacturers offer the machine for less than $10,000, depending on your clinic needs.
The Bottom Line
Zerona can take away those fat pockets that cannot be removed by regular exercise and diet. It's a painless, cheaper, and non-invasive procedure that already gave great results. Visit your nearest clinic to start your own Zerona body sculpting treatment.